Your Virtual Event Partner
The world has shifted significantly from live experiences to virtual communication. Providing access to resources and tools that are inviting, interactive, secure, and viewable on various devices is a must. Whether you already have a virtual conference platform or want to access the powerful customization capabilities available in our proprietary platform, we can help.

OVATION's Virtual-as-a-Service solutions help brands create meaningful attendee experiences that reach a broader audience.
0
Years in Virtual & Hybrid

Strategy
Your event is an extension of your brand, customer experience, and company culture. We will help you approach your event holistically. Strategy isn't an add-on service, it's the fuel that drives the creative process.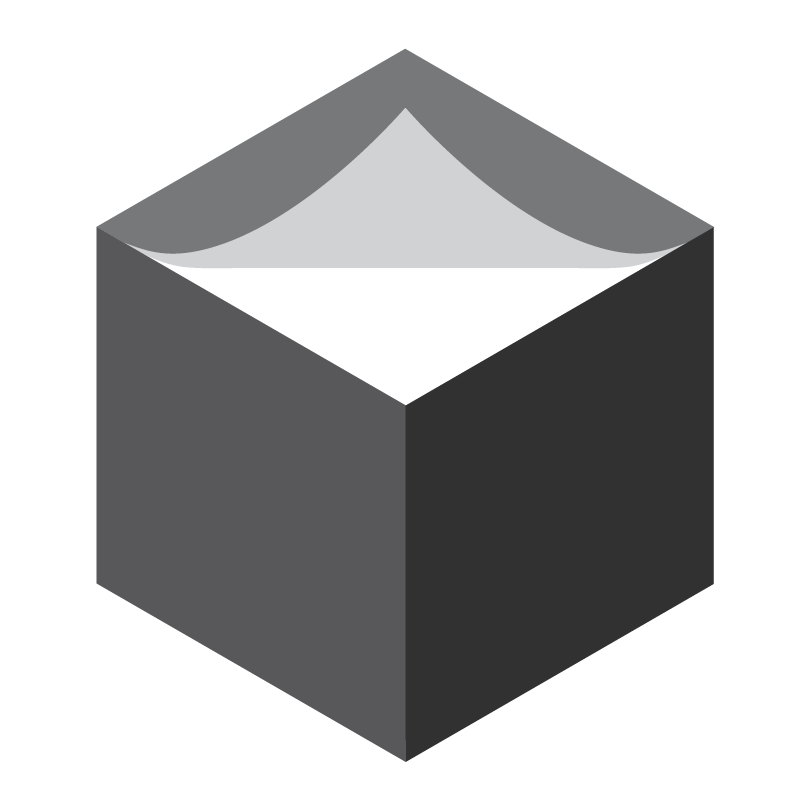 Creative
From UI to UX to content creation, creative enhancements and simply bringing your virtual event to life, we help you maximize your brand impact and elevate every interaction by tapping into our in-house creative team.

Production
Executing on your virtual event is where all of your hard work and planning come together. Our production team manages all of the critical details from logistics, speaker preparedness, rehearsals and technical support.

Platform
Our proprietary technology creates captivating experiences for your audiences that engage, enable rich interactivity, and deliver meaningful content. Whether you bring your own platform or leverage the customization of ours, our team helps you get it right.

Support
We give you a team of dreamers, innovators, problem-solvers, and techies that, together, will help you create epic event experiences. Your speakers need to shine and feel prepared while your audience needs to feel supported so they can engage in your experience.

Data & Analytics
Understand and better utilize audience engagement data. We provide you with deep and custom analytics to display attendee actions and behaviors and further qualify leads. Data can be pushed to your CRM, ERP, or Marketing Automation Software.
Virtual-as-a-Service
Pivoting to virtual events requires a strategy. A combination of creative services and production that integrates with a robust technology platform will give you the flexibility to customize your event over time, so the outcomes tell a story to your audience and serve your customers.
Our Virtual-as-a-Service (VaaS) solution offers a smart way for you to host all of your business experiences with internal and external audiences, online. We make them feel that hyped-up live event feeling every time by seamlessly delivering incredible, well-thought-out content. Keep that engagement alive all year long by reskinning the assets, enabling on-going interactivity, and switching to on-demand experiences between new virtual event launches. Maximize your budget dollars to extend beyond one event, allowing you to continue to connect with your audience throughout the year.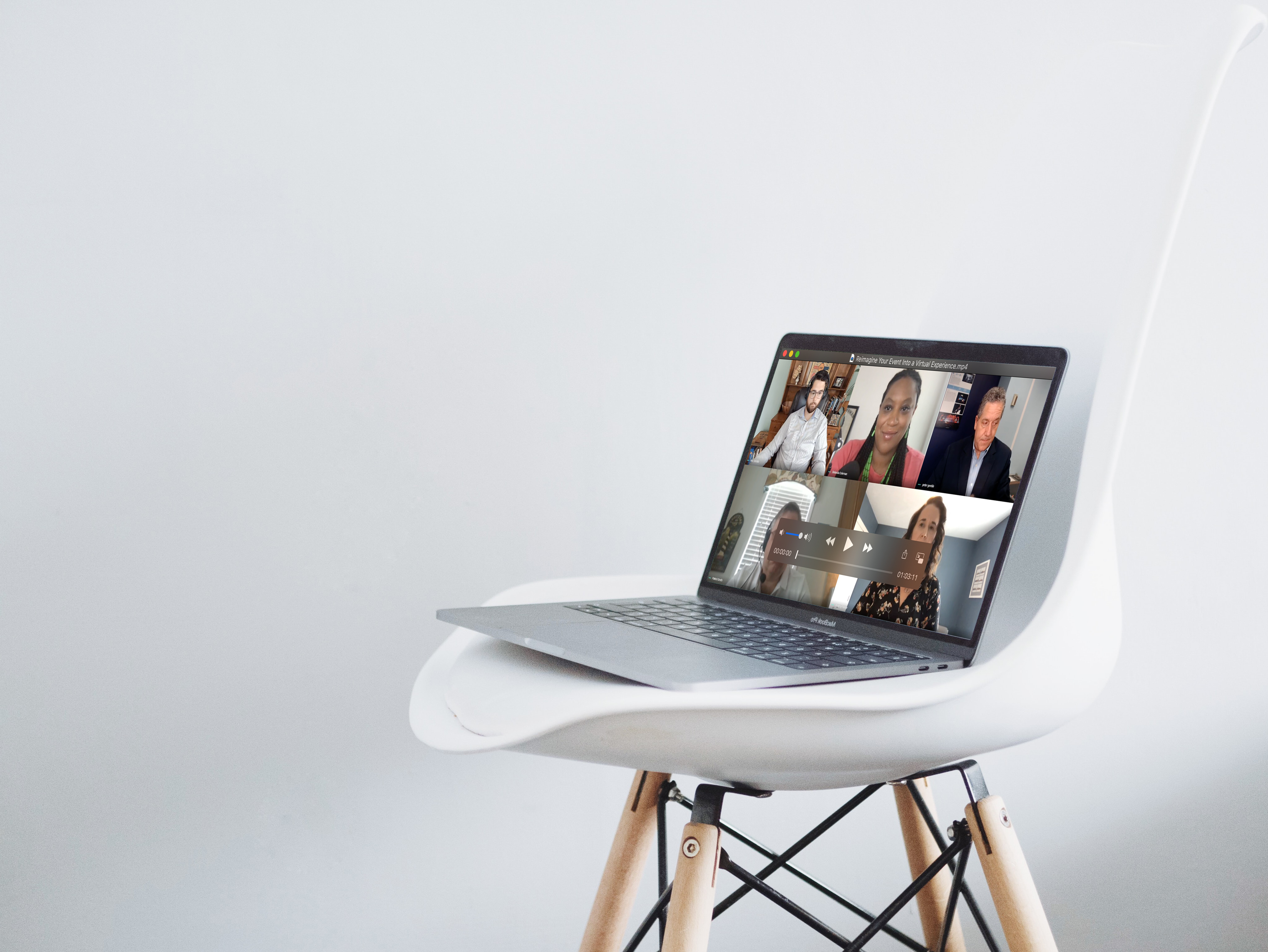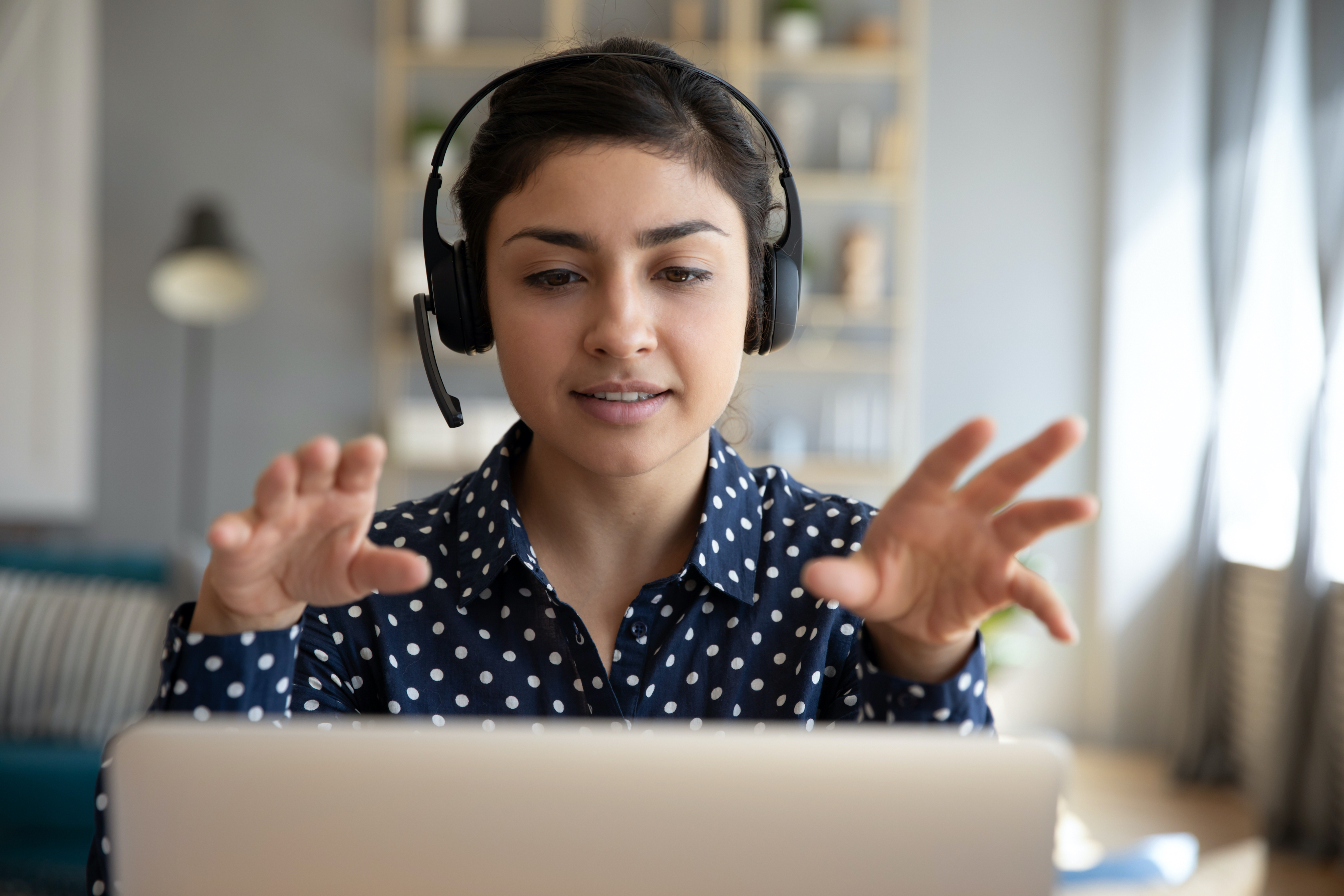 Virtual Run-of-Show
We help you consider everything that could possibly go wrong during your virtual run-of-show, prepare for it, and provide technical support to deliver a streamlined, smooth and high-quality experience.
We have an in-house team of producers, technical engineers, and content designers/operators that will ensure you don't miss those critical moments that make your virtual experience unique!
Manage evolving requirements and changes
Technical support
Exhibitor and/or sponsor alignment
Transforming moving parts into a seamless show schedule: agenda, content, transitions, music, Voice of God, holding slides, housekeeping slides
Content & session organization
Speaker coaching, kits, and support: remote or in-studio
Top-to-bottom rehearsal support
Day of show production
Speaker Preparation and Support
Providing speaker presentation support is critical to delivering a unified looking experience. At OVATION, we offer:
Speaker coaching
Script writers
Remote speaker kits delivered right to your speakers' locations (with easy returns) to ensure consistent and quality presentations
Speaker tech-ins to properly set-up your remote speakers
Hand-son speaker rehearsals
Live stream, pre-recorded and hybrid options
In-studio and in-local market production options
Broadcast video packages
Custom design support
Livestream graphics packages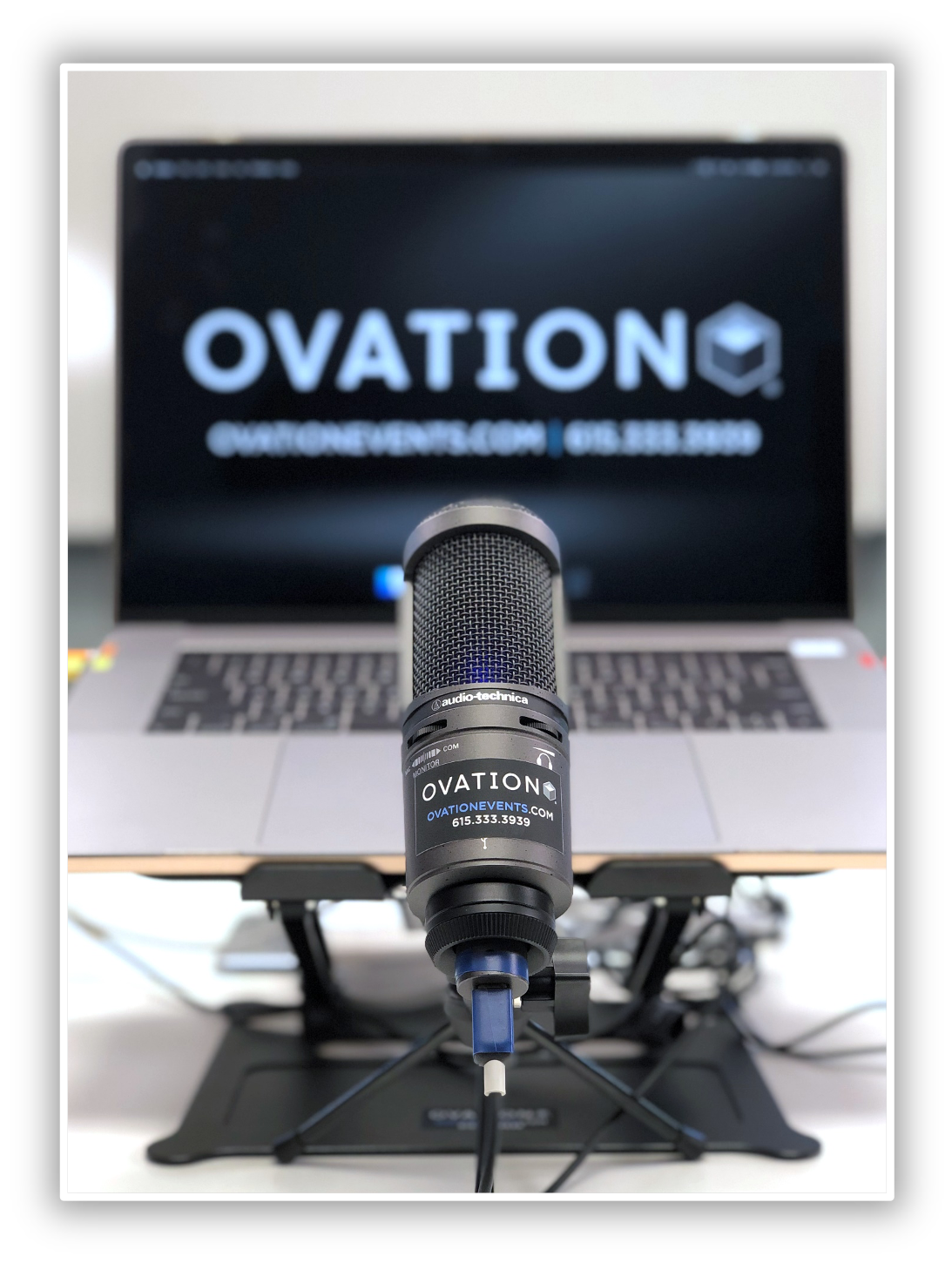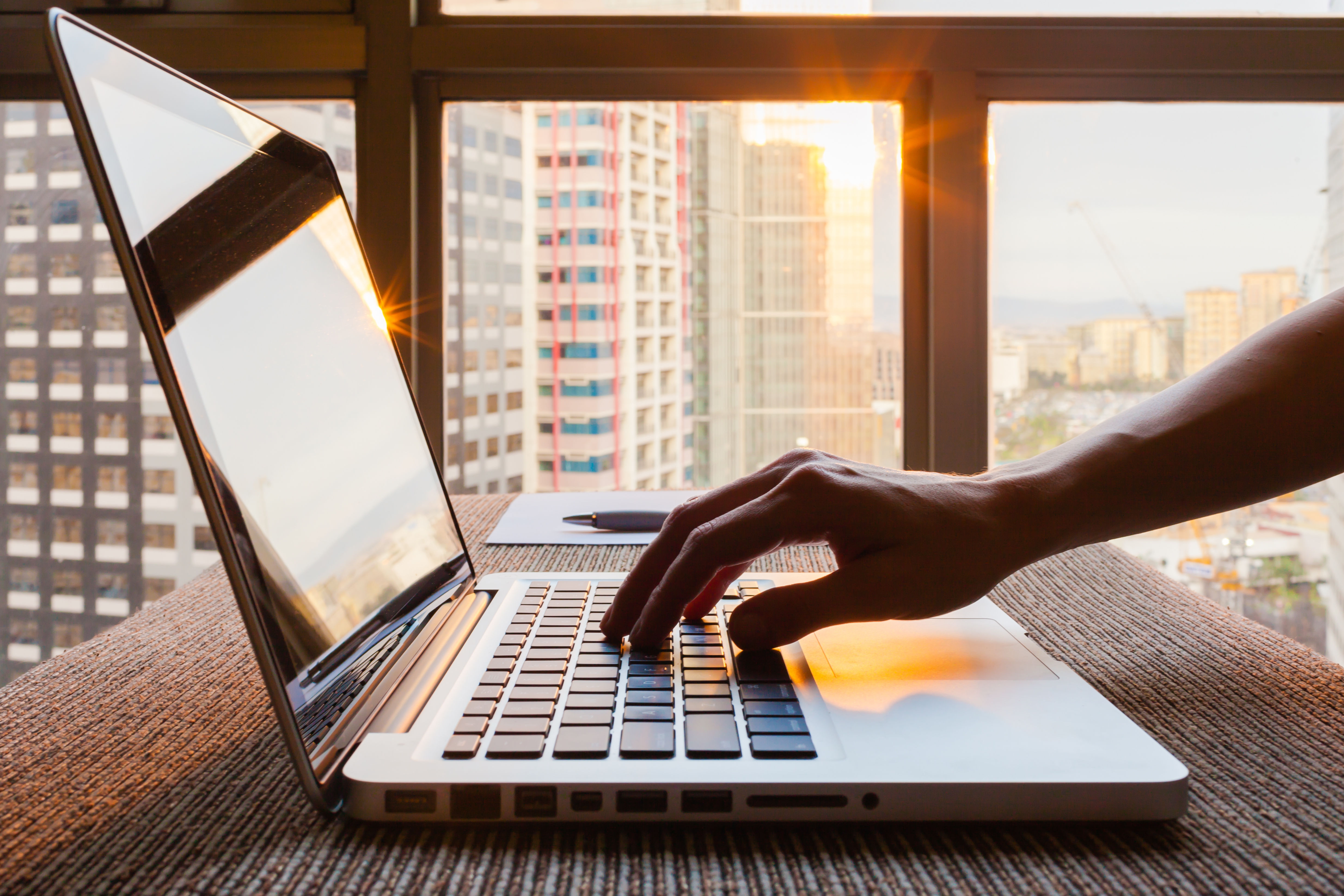 Virtual Conference Platform
Your virtual conference platform is like the convention center, hotel, or venue where you host your live events. It is the gathering place for your attendees to interact with your brand and the delivery mechanism for your content.
Our proprietary virtual event platform has practically limitless customization capabilities to ensure that your unique vision comes to life. We will help you create your own experience that may include:
Branded event landing pages to share key updates, content, past program highlights
Custom count-down clocks to encourage registrations & excitement
OnDemand, live & virtual to keep content alive and visitors engaged even beyond the event duration
Attendee registration portal or 3rd party integrations
Conference dashboard where attendees can view their sessions and plan their agenda
Presentations: keynotes, breakout sessions/workshops, fireside chats, exhibit halls, panels, and more
Interactivity to engage attendees: Q&A, chat (moderated and non-moderated), polling, quizzes, raffles
Content downloads
Social media integration
Deep and custom analytics to display attendee actions and behaviors and further qualify leads
Bring-Your-Own-Platform
We know that you may already have a virtual event platform partner. That's great!
We partner with virtual platform providers (from Zoom to ON24, Brightcove, Intrado, and more) to provide you with the production services and team that enable you to deliver high-quality, seamless experiences. All without tasking your internal team with managing evolving logistical details, virtual or in-studio speaker and technical support, and content creation.
Platform assessment and on-boarding
Agenda definition and support planning
Speaker organization and communication
Content definition including design and capture
Creative enhancements to ensure branding stands
Final preparation: run-of show, rehearsals, and live day support