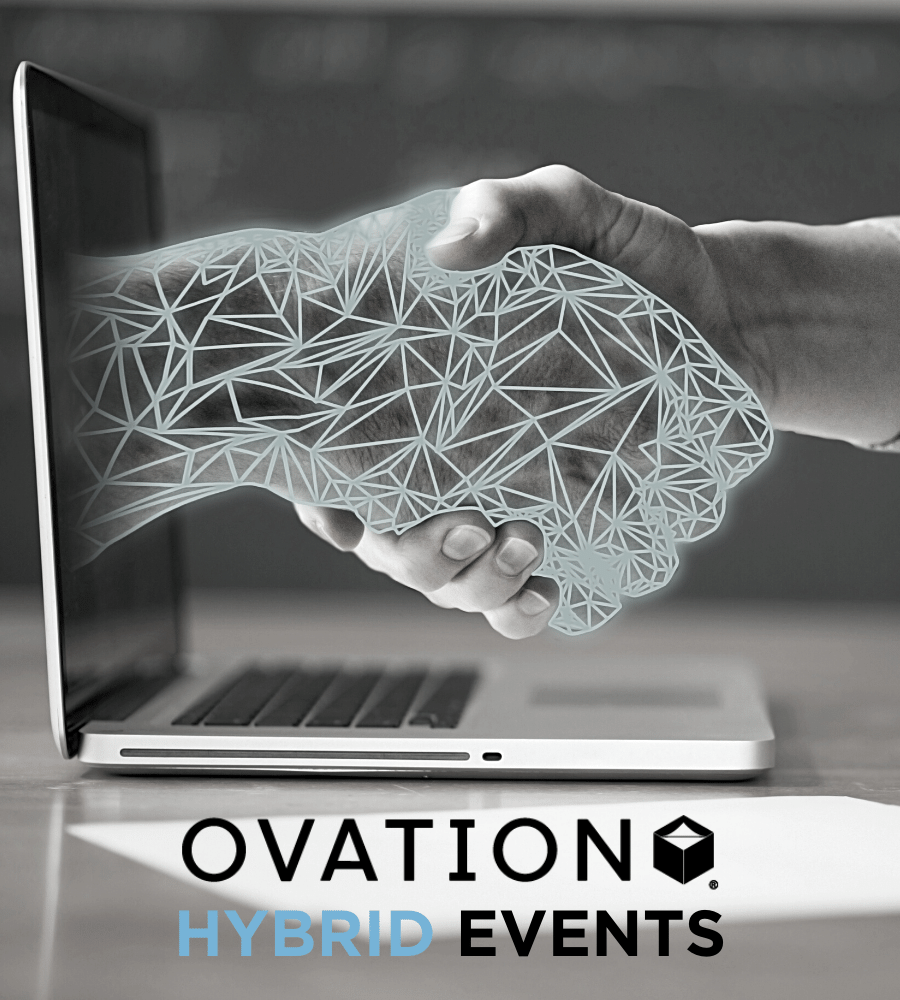 Hybrid Events Powered by OVATION
OVATION's Hybrid Event production services stand with your communication and events team to define, execute and support a dual approach to your next experiential event.
At OVATION, we're passionate about delivering experiential events for over 30 years and have become experts in virtual and hybrid events, with over 10 years of experience. Learn more about our Hybrid Event options and download more information today.
DOWNLOAD THE HYBRID SALES SHEET TODAY!